There are many holidays and occasions throughout the year that call for candy, right? We love our sweet treats and children are especially drawn to just the thought of eating candy. As a Mom, I love to indulge my kids, but don't want them to have too much sugar, whether it's Valentine's Day or any other day of the year.
I recently discovered candy that is actually good for you ~
Ice Chips Candy
! Not only do Ice Chips Candy contain ingredients that are good for my children, but they actually tastes great as well! Awesome! Ice Chips Candy was created by two Grannies who were looking for a candy that was good for their forty-one grandchildren and also friends who had diabetic maladies. After much research, they discovered an artificial sweetener called Xylitol. Xylitol is all natural and has lots of health benefits that make it idea for diabetics and anyone else who wants to limit their sugar intake.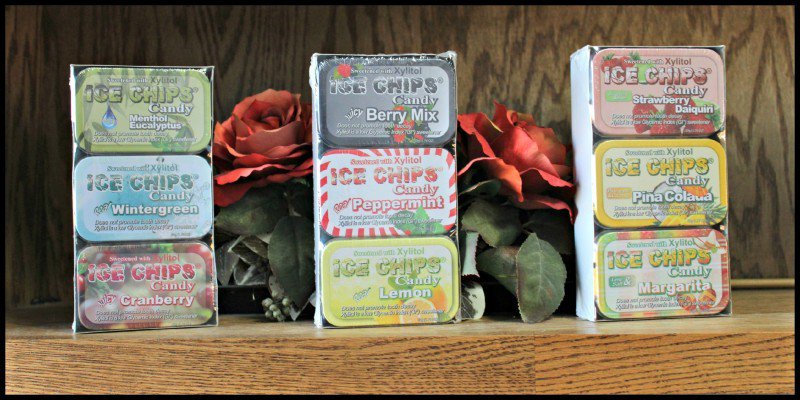 Benefits of Xylitol:
Strengthens teeth
Reduces new tooth decay
Reduces cavity causing bacteria
Inhibits growth of dental plaque
Stimulates saliva flow
Does not impact insulin levels
Contains zero net effective carbs
My kids absolutely love Ice Chips Candy and it sure didn't last very long in my home. Ice Chips Candy is available in several different flavors including Berry Mix, Cinnamon, Clove, Coffee n' Cream, Cranberry, Margarita, Pina Colada and my son's favorite...Sour Cherry!
This new candy would make a great gift anytime of the year, but especially for Valentine's Day! To purchase these tasty candies, visit the
Ice Chips Candy
website and follow on
Facebook
and
Twitter!
Disclosure: I received the above products in exchange for this post.