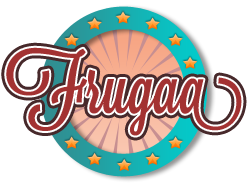 I'm a big fan of saving money anywhere that I can, especially by using coupons and coupon codes. To me searching for these cash saving codes is totally worth the time it takes to find them, but thanks to sites like Frugaa the search is really easy.
Frugaa
is updated several times per day to provide the latest discount codes and in addition they work directly with thousands of online stores to get the very best deals around. I shop online quite a bit, and my preferred place to start is
Amazon
and much to my surprise, Amazon is listed here as well!
Awesome!
Promo codes, deals, coupons, sales and even reviews are featured on
Frugaa
with community members being able to vote whether or not a coupon or deal actually works. That means no more time wasted on a dead deal or invalid coupon, the research is already being conducted by other members like yourself.
The Frugaa Marketplace is another awesome feature that takes you one step further in your shopping quest where you'll find an excellent selection of products from pet supplies to party supplies.
Visit
Frugaa
and
read more
to find the best deal for your next purchase!
*This is a sponsored post on behalf of Frugaa.com*