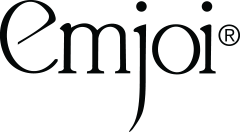 As Spring turns the corner and Summer follows closely behind it's time to shuck off our winter shoes and socks and finally have the opportunity to slip into our beloved sandals, flip flops or even walk barefoot through the sand or back yard.
Then if you're like me, you take a look at your feet and realize that they need some serious attention. I personally have a constant need to take extra care of my feet because of a thyroid condition that causes me to have extremely dry skin. I was thrilled to receive the
Emjoi Micro-Pedi Nano
for review as I am always looking for help for feet. Just as promised, the Emjoi Micro-Pedi Nano is definitely the answer!
I immediately tried out the Pedi Nano and love it...it does such a wonderful job at removing the dry, dead skin from my feet, and buffing away calloused, hard dry skin on my heels.
The unique roller with micro mineral particles pulverizes dead skin in an instant and is so much safer than metal scrapers and easier than using other methods that require constant rubbing. With the
Emjoi Micro-Pedi Nano,
you get spa like results in little or not time at all, with the convenience of
portability and low-maintenance
. I can take my Pedi Nano anywhere...it's small and runs with batteries. I truly love this product and would recommend it to anyone who wants to get their feet looking good for the warmer months ahead!
Visit the
Emjoi website
for this and more awesome personal products.
Disclosure: I received a Road Test Sample for review purposes, however, all opinions are entirely my own.