A couple of months ago, I reviewed an awesome water bottle from
Glasstic Glass Water Bottles
. Now we are giving our AWESOME readers the chance to WIN their own Glass Water Bottle from Glasstic!
Features:
Shatterproof. Glass insert with a durable plastic outer casing. Even if the inside glass breaks, there is no shattering.
Safe. BPA Free Plastic outer shell around the glass to prevent containment. No risk of chemicals in your water or beverage.
Cleaning. This bottle can be easily disassembled and cleaned manually or top rack of dishwasher.
Temperate. Double layered protection with space between glass and plastic which provides total condensation protection.
Easy to Use. Leak proof flip cap lid to "drink on the go" and a safety lock to prevent accidental leakage.
Portable. Includes an easy to carry handle and protective casing. Great for going where you need to go!
The leak proof cap is a huge plus for this glass bottle...there's nothing worse than packing a bottle to go only to find that the liquid leaked out into my bag in transport. This bottle was put to the test and there was no leakage at all!
Although the Glass Water Bottle is very durable, in the event that the glass does break, Glasstic will send a new glass insert to the customer for only $7.99. What a great price and incentive to reuse this bottle. This will be the ONLY water bottle you will ever want to carry!
Get social with Glasstic Bottle Company
Simply enter on the Rafflecopter form below...Good Luck!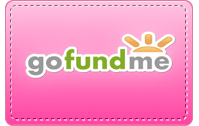 a Rafflecopter giveaway